Bitrue Will List Rats RATS
작성자

비트루
조회수

17
작성일

23.11.21 15:11
Dear Bitruers,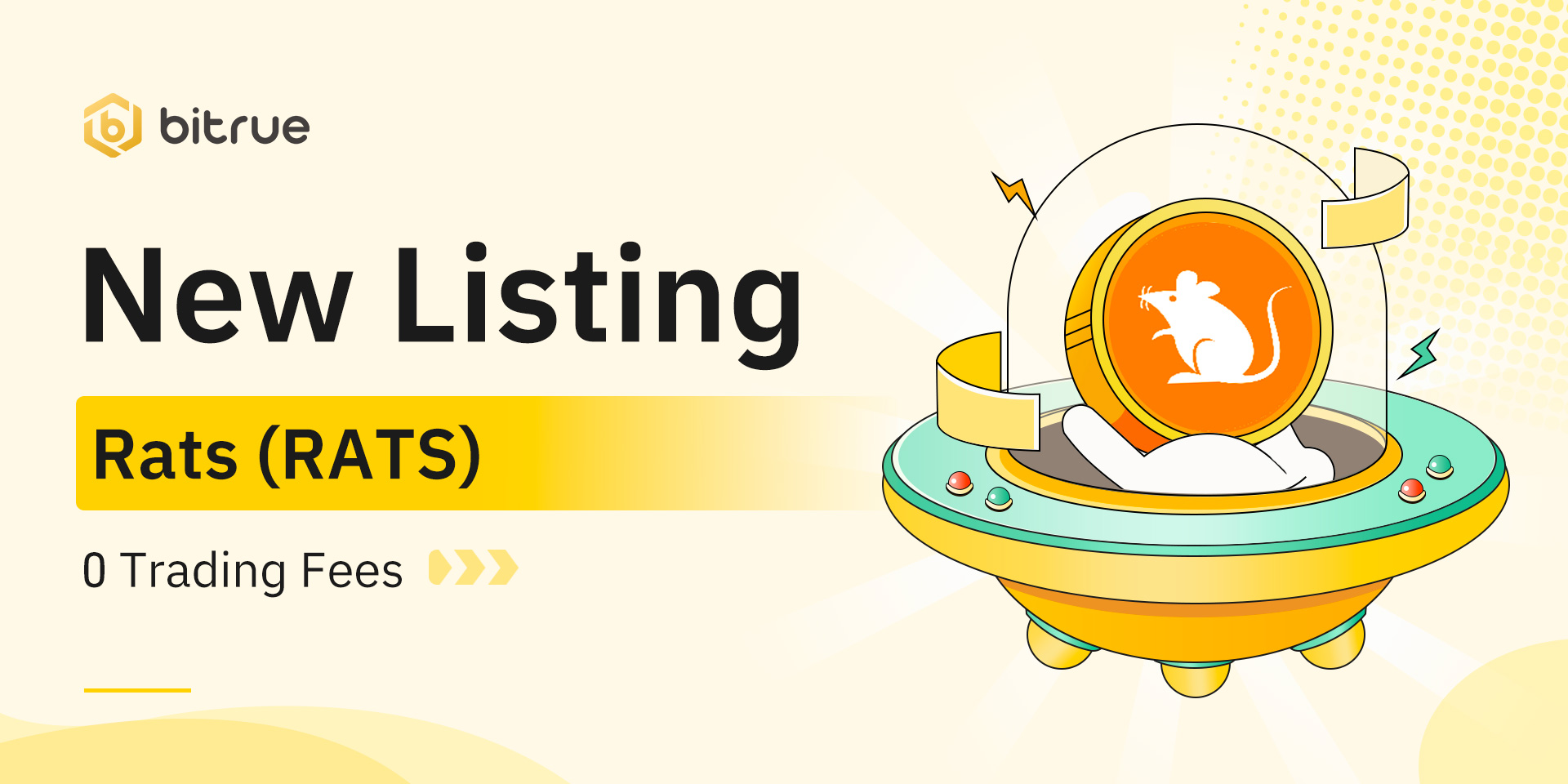 Bitrue will list Rats (RATS) and open trading for the RATS/USDT spot trading pair.
Listing Schedule:
Deposit opening time: Opened
RATS/USDT trading opening time: November 22, 2023, 8:00 (UTC). The trading fees (taker fees and maker fees) have been temporarily waived until November 30th.
Withdrawal opening time: November 23, 2023, 8:00 (UTC)
New User Benefits:
New users can earn a grand prize of 1000 USDT upon completing the tasks. For more details, please click here to participate.
What is Rats (RATS)?
Rats is the animal token created on the BTC Blockchain using the BRC-20 protocol.
Details:
Website: https://unisat.io/brc20/rats
Blockchain explorer: https://unisat.io/inscription/77df24c9f1bd1c6a606eb12eeae3e2a2db40774d54b839b5ae11f438353ddf47i0
Thank you for your support!
Bitrue Team
Find us on
Disclaimer: Bitrue reserves the right in its sole discretion to amend or cancel this announcement at any time and for any reasons without prior notice.
Cryptocurrency markets are highly volatile and can experience rapid price fluctuations. You may lose some or all of your invested capital, and past performance is not indicative of future results. You are solely responsible for your investment decisions and Bitrue is not liable for any losses you may incur. The information provided on this platform and any associated materials are for informational purposes only and should not be considered as financial or investment advice. For more information, see our Terms of Use and Privacy Policy.